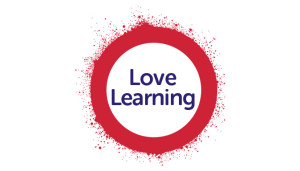 Learning
Learning is always a great experience where you get to know new information to improve upon your skills. Gurus, Saints, teachers and trainers of every era have emphasized on the learning from the time of Vedas and Puranas in Hindu mythology.  Practically saying Learning is the key to any human's and society's evolution. Human learnt to cook, clothing, build homes and implement technology to solve his every day problems of life. We all learn from our own and other people's experiences. It is all meant to improve the quality in Life of Human race.
Re-Learning
Then comes the concept of Re-Learning as we humans have the natural tendency to forget almost 80% of what we learn. We all need to keep reminding ourselves of what we learnt that we should not forget and have to keep it for life long. Only the things we focus on remains as permanent knowledge and also well said that out of sight is out of mind. We need to put efforts to sustain our good learning by practicality using it in our day to day life. It is just like polishing of Gold to maintain its lustre.
De-Learning
The most important is the last one De-Learning. Once we have continuous learning patterns in our mind, it is but obvious that we may learn something which was actually not desired to be learnt, somethings like strong bad experiences and old concepts not useful in modern day time mostly in case of technology and business. All such tings must be de-learnt to remain up to date and live a more useful and happier life by giving room to further new leanings.
Your favorite
Mudit Gupta
It is always great to learn lot of good things like this concept of De-Learning from my Big b cousin Vikas Mahajan, who have always been enlightening me in many professional concepts even on long calls. I am always thankful for his time and guidance. 
Now you can anytime & anywhere start learning from our Virtual Training Center