Dear Readers
First Clear in Mind that Crypto currency is all legal in India.
Read this article : https://lnkd.in/dPpXFMCY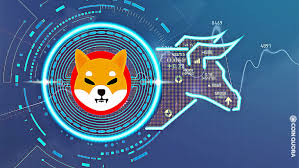 Do Investment in SHIB Crypto, as of now available at best prices.
No doubt Crypto is the favorite thing among software guys BUT Three reasons I will tell you for why investment in the Crypto currency has become my favorite :
Crypto Exchanges work day and night. I was up in the night and was happy to see my money growing
I am inspired from Bitcoin which is now about 47 Lakhs per coin ( but out of reach to trade for me)
It has no expiry date, I always loosed in Options(Calls and Puts) of Share Trading during expiry dates, wanted to trade the real shares but it needed huge investment
You can also take the ride on to the crypto trading by downloading the WazirX app
Complete your KYC, add money using wallet and start trading… Simple!
We too are adding SHIB to our portfolio
See the SHIB Price Chart here :