Mudit in Uniform!! (edited by MV Master)
Wash you Hands

Don't forget your Masks!
Do once Join IBM if you get a chance in your Life… It will make you work workaholic, then if required in your life it will be very normal thing for you to work excessively hard and for long hours.
From Bill Gates to Rattan Tata – If they do not mention anything of any other company then at least they do mention either their work experience with IBM or their offer to join IBM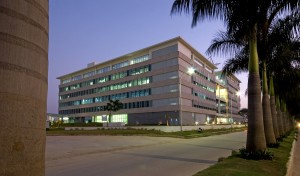 I also remember my Bangalore days in IBM when my Manager used to say that why I am sitting for so late ? I knew I have no family member there in Bangalore so I thought going back to my apartment I will have no face to see inside my flat & so do my Boss 😂
Mudit Gupta now @ #TopologyPro
Direct opposite to the same building in the same IT Park there was a Microsoft building also & One day I got a call from there also but soon I was to fly abroad
Not only this the Recruiter, she was HR in other consultancy started personally liking and praising me, I could make a judgement from her talks But me Punjabi and she told she was from a town near Bangalore – I knew my family would never allow so I never stepped ahead as she being a south Indian.
Not only this that time IT was in great demand and staff crunch with every organization was there, I was surprised to get a call from UNO only after 4 months of joining in IBM, that time I was in Gurgaon but that was too early and I had no reason for change.
Just wanted to say that many things happen when you join good companies, believe me world is full of opportunities but the only thing is either those should come on proper time or you should be ready when those come to you.
Take care friends…
I hope you enjoy reading
Mudiit.com
If you learn business only from the expensive showrooms, its not good because those are the hyped prices! It is now lock down these days but otherwise earlier I have also found interest to visit local exhibitions, and that helps you in loosing weight also specially who works on laptops for long hours.
The best model to study is the D-Mart in India and how well they have 3 simple categories of floors 1. Food/Eatables 2. Clothes/Wearable 3. Household/Utensils & furnishing. May be other floors they have immediate storage of the goods which they receive through trucking to deliver means their warehouse.
P.S : all old photos from memories in mobile, now none is open in lock-down
#StayHome #StaySafe #StayBlessed #PrayGod